Could an Executive MBA be right for you?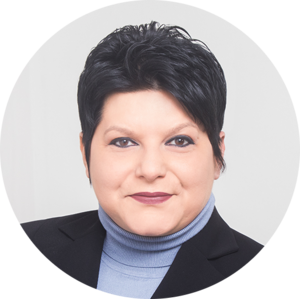 Executive MBA programs are considered as career boosters and the ideal springboard for a career in top management. But who is the ideal candidate for these programs? And what makes them so special? Nilgün Vatansever, Admissions Manager for the Executive MBA programs at Mannheim Business School, explains.
Ms. Vatansever, who is the ideal candidate for an Executive MBA program?
Executive MBA programs are suitable for experienced professionals and executives with considerable work experience and a first academic degree. At Mannheim Business School, we require at least eight years' professional experience. However, the current class average is significantly higher. Thus, these programs are the ideal choice both for professionals wanting or having to move into general management and for executives already having personnel and/or budget responsibility and wanting to develop themselves professionally and personally.
Why this distinction from normal MBA programs? Couldn't it be inspirational for experienced executives and young managers to exchange views?
Of course, and good business schools also offer this opportunity to exchange views, but at extracurricular events. Although the basic content of an MBA and an Executive MBA (EMBA) may be similar in many parts, the methods of knowledge transfer are different. The quality and the intensity of learning with and, above all, from each other in EMBA programs may be completely different from that in programs aimed at a younger audience. Thus, we strongly encourage participants to contribute their own knowledge and experience in the classes. Therefore, it is not uncommon that a Latin American engineer responsible for major international projects, a German humanist working in journalism and a North American geologist working in the oil industry, for instance, have to jointly find a solution to an innovative problem and, hence, contend with completely new ways of thinking and working.
This certainly places specific demands on the teaching staff, doesn't it?
Definitely! Plain classroom teaching makes no sense in EMBA programs because basic terms and concepts are generally already familiar due to the many years of professional experience or learned through self-study. Teachers are increasingly taking on the role of moderators by leading and steering expert discussions, accurately contributing their own expertise and ultimately ensuring that the learning objectives are achieved.
What is your advice to prospective candidates? Ultimately, one hardly decides on an Executive MBA program overnight...
You should obtain accurate and comprehensive information, since not all MBA and EMBA programs offered in Germany comply with international standards. Nor is every program with "executive" in its name actually an EMBA. Therefore, you should seek to speak with the business school offering the desired program and obtain the required information, preferably in person or by talking to current participants and alumni, possibly with a similar career. Open days, like those held biannually at Mannheim Business School, are ideal. Last but not least, you should also pay attention to application deadlines and apply early to benefit from early bird discounts or scholarships.