Solid Competence in all Management Disciplines
Obtain the business and management know-how that will empower you to lead with confidence. Core modules will equip you with the solid foundation you need to succeed as a business leader and management generalist. You will learn to manage responsively, master change, understand your organization and crunch the numbers. Each module consists of two courses, which will be held on campus roughly every second month. Once complete, the focus modules will round off your skills. You will learn to manage financial impacts, leverage data for strategic decision-making and create and lead markets. Practical projects will give you ample opportunity to put your newfound knowledge and competences to the test, as will your master's thesis.
Pivotal Elements of Your MBA Experience
Case in Practice
Through working on a Case in Practice and reflecting on your new competences within the scope of your own work activities, you will gain comprehensive practical professional experience. You will choose a topic from one of the core courses and apply the knowledge, methods and theories covered in the program to the professional environment in your company.
Sustainability in Action
The Social Class Project is an integral part of the Mannheim MBA curriculum. You will develop, plan, organize and execute your project in the first year of the program, working together with your class toward a common goal. Irrespective of the nature of the project, which may be humanitarian, social, educational or ecological, you will need to directly apply your management skills. Previous classes have worked with socially disadvantaged children, devised a concept for recycling paper towels and developed ways to reduce air pollution in Mannheim.
Business Master Project
The Business Master Project gives you the unique opportunity to develop a solution for a complex business issue in your Multi-Competence Team, a diverse team of your classmates, by applying all your experience and newly gained knowledge and methodologies. You can either slip into the role of consultants and work on a business challenge being faced by a sponsoring company or develop a business plan for a completely new entrepreneurial idea. In the past, the projects included strategically repositioning a management consultancy on the German market, conducting a market and feasibility analysis for an SaaS solution for industrial machinery, optimizing a pharmaceutical company's multichannel marketing approach in a digital world and developing a business plan for a mobile payment app.
Study Trip to the US and Outdoor Leadership Training
Immerse yourself for an entire week in the US economy, trade, business culture, geopolitical challenges and leadership in corporations, start-ups, and organizations. The study trip includes all this and much more. The lectures, company visits and project work will explore the many aspects of doing business in the US.
Another transformative learning experience is the three-day outdoor leadership training in France during the kick-off week of the Mannheim Part-Time MBA. The training focuses on pushing your personal limits, taking leadership in challenging situations and fostering team spirit while mastering group tasks.
Core Courses
Manage Responsively

Strategic Management

The question at the heart of strategic management research is how companies manage to gain a competitive advantage and thus superior financial performance relative to the industry. The course discusses the various building blocks that may help a company generate a competitive advantage, such as the company's competitive positioning, resource and capability base, etc. The course also familiarizes you with various tools, concepts and analytical frameworks that are meant to enhance your ability to define and analyze strategic problems, and identify sources of competitive advantage from both an industry and a company perspective.

Ethics and CSR

This course provides participants with an overview of the concepts and theories related to corporate social responsibility (CSR) and managerial discretion at an individual level. Competing positions will be juxtaposed and discussed in an interactive course format. Participants will form groups to work on real-world managerial problems pertaining to CSR and subsequently present their findings. Through this course, students should develop an understanding of CSR, be aware of CSR at an institutional, organizational and individual level, and be able to recognize the roles that various stakeholder groups, including employees, customers, investors, NGOs and the media, play.

Master Change

Marketing Fundamentals

Marketing Fundamentals is designed to introduce participants to the key concepts, tools and practices of contemporary marketing. Effective implementation of marketing concepts requires knowledge of key relationships between internal (company) and external (competitors and customers) environments, and how they are impacted by marketing management. This course will specifically address issues pertaining to marketing strategy, innovation management, branding, pricing, sales management, CRM and communication decisions.

Organizational Behavior and Change Management

Organizational Behavior and Change Management is designed to familiarize MBA participants with the behavioral aspects of business administration. Issues related to behavior in organizations will be addressed to help MBA participants reflect upon their own work experiences and analyze them using applied psychological and sociological frameworks. Leadership issues including how to lead a team, how to lead in a larger unit such as a department, and common leadership mistakes that should be avoided will also be highlighted. Part of this course will focus on change management, discussing a step-by-step process for introducing change, communicating change and, finally, dealing with resistance to change.

Understand the Organization

Financial Accounting

Knowledge of financial accounting is essential to understanding a company's communication with its stakeholders (e.g. capital market investors, private lenders, regulators). However, a company's presentation of accounting information is often complex, and understanding it requires some basic skills. Hence, the course will focus on the fundamental accounting concepts and principles, specifically, how managers have to report a company's most important economic transactions in financial statements. It will also address managerial flexibility in applying these accounting rules and ethical issues arising from this flexibility.

Operations Management

Operations Management develops management, analytics and engineering approaches for the effective planning of resources and activities from the strategic level down to the control level. It focuses on systematic capacity planning and operations planning of supply chain activities and production processes in manufacturing and service systems to match supply and demand.

Crunch the Numbers

Corporate Finance

The purpose of this course is to provide participants with an introduction to the major financial decisions companies face and the methods and tools they use to reach them. Topics covered include capital budgeting, financial statement analysis, the valuation of securities, working capital management as well as financing and capital structure decisions.

Macroeconomics

The main objective of this course is to acquaint students with the challenges of economic globalization. Applying basic economic theories, it will demonstrate that, on average, an increase in international economic integration will lead to an overall increase in economic welfare, although not everyone stands to gain from this. The analysis will also show that with a country's increased openness, its national economic policies become less efficient. Consequently, international economic policy coordination is the appropriate answer to economic globalization.

Managerial Accounting

This course focuses on internal operations and cost analysis as opposed to the evaluation of external financial statements. An organization's long-term competitive success is critically dependent on the availability and efficient use of information about its products, services, processes, organizational units, suppliers and customers. Managerial accounting includes the concepts, models and systems that provide both this information and control. The course will familiarize participants with the terminology and basic concepts of managerial accounting, touching on topics ranging from the development and use of cost information for decision-making all the way to performance measurement. Applications include both the manufacturing and the services sectors.

Qualitative and Quantitative Research Methods

Qualitative and Quantitative Research Methods is designed to introduce participants to the key concepts and methods of empirical business research. Companies and managers can rely on various sources of "small" and "big" data, and methods to obtain a better empirical basis for their decision-making or even for the automation of key business processes. Participants will acquire a profound knowledge of how to evaluate the overall quality of empirical studies conducted by internal or external experts (e.g. market research companies, business intelligence departments, etc.).

Participants will also critically discuss these issues in the light of big data. They will learn how to design an empirical study that best addresses a particular research problem. This course will discuss key qualitative and quantitative methods that can be used to analyze market, company or customer data from multiple sources, as well as the strengths and weaknesses of these methods and sources of data. Participants will apply this knowledge and address specific business research problems on their own.
Focus Modules
Manage Financial Impacts

Advanced Finance and Mergers and Acquisitions

This module gives participants an overview of the most important aspects of modern financial markets. They will gain a good understanding of how financial markets work and learn the basics of investing. Issues covered include the risk-return trade-off, diversification and optimal portfolio strategies. This module will also address behavioral biases many investors are subject to and review classical and some of the most recent investment approaches. Advanced Finance will mainly focus on equity investing as well as fixed income and alternative investments. The coursework includes practical hands-on experience based on case studies and real-world applications.

For decades, mergers and acquisitions have continued to be the primary vehicle for reshaping firms' business portfolios. Both the rationales and economic outcomes of mergers and acquisitions, however, have remained a source of controversy in both academic research and business practice. Mergers and Acquisitions will unpack which of the "received wisdom" on mergers and acquisitions really holds up to rigorous scrutiny and which does not. For this purpose, it will systematically review the key determinants of acquisitions, the deal-making process and the economic outcomes of acquisitions coupled with the key contingencies influencing acquisition outcomes. It will also discuss some of the key tools for analyzing and completing acquisitions and demonstrate their use.

Leverage Data for Strategic Decision-Making

Management Analytics

While the increasing availability of big data enables empirically guided approaches for decision-making and resource allocation, managers and top executives still rely on conventional wisdom and intuition. This module is designed to introduce participants to key concepts, tools and practices in data-driven decision-making in management and marketing. It will focus specifically on state-of-the-art analytics and metrics that show how different management and marketing practices affect sales, profits and managerial processes to translate model recommendations into organizational action.

People Analytics, which uses data and statistical analysis to improve decision quality in HR management, is another management practice that will be addressed in detail. Case studies will be discussed and HR data that facilitates data-driven decision-making explored, with the goal to provide an evidence-based approach to management. This enables students to assess the business impact of HR and understand how management practices can add value at the firm level.

Create and Lead Markets

Innovation and Digitalization

This module highlights the most important innovation concepts and focuses on enabling students to execute them in a lean and rapid manner. Within each industrial revolution, innovation distinguishes leaders and followers from vanishing organizations. Due to its high velocity and complexity, the current digital revolution starkly showcases this mechanism in many industries. Moreover, due to the increasing power of customers in many consumer and industrial markets, a customer-centric innovation approach has become a driving force for successfully commercializing new technologies and ideas. To cope with this, managers, intrapreneurs and entrepreneurs have to understand, know and apply the different mindsets of innovation for radical, incremental and efficiency innovations. An understanding of (end) user needs is central to this. Therefore, they have to know and master toolkits that enable them to prototype ideas rapidly so that they can then interact with users in a natural manner in order to test and optimize ideas that address existing and latent customer needs.

Additionally, technological advances such as artificial intelligence, big data and social media bring about extreme change to markets and user and customer behavior. This challenges companies and fuels the digital transformation of organizations. Increasingly entrepreneurial-thinking stakeholders and the appropriate tools to cope with these rapid developments and ongoing changes are both needed to proactively turn these challenges into opportunities. Consequently, students will gain an understanding and discuss the different dimensions and impacts of digitalization from a business viewpoint. Building on these foundations, they will learn about managerial implications and methods that can help decision makers to actively approach these challenges in the context of digitalization by applying strategies, business models and agile innovation processes.

Sales and Negotiation

The first objective of this module is to provide an overview of the various concepts in sales from both a manager and a salesperson's perspective. These include virtual selling and sales management, integrating digital and traditional sales channels, and indirect sales. This will enable participants to apply and adapt their knowledge of sales strategies, concepts and instruments to specific sales problems. The second objective is to present concepts, observations and suggestions to improve analytical and operational negotiation skills. It starts by addressing the essentials of negotiation, namely how to do the first things first and make the right moves at the right time in order to reach the right decisions and achieve successful implementation.

Negotiators can model the right moves. They can care for people before anything else, leveraging quality relationships within and beyond their organization, essentially putting people first. They can structure and facilitate a process for ownership by all stakeholders before and during problem solving. They can prepare before meetings and debrief afterwards, managing the mandate and implementing deals with principals and teams. Their communication, whether formal or informal, internal or external, verbal or non-verbal, face-to-face or virtual, can promote information sharing and common understanding with active listening and questioning to increase empathy before engaging in active speech and persuasive arguments to assert the needs. If cooperation prevails, negotiators can see the big picture and expand the pie to increase value – economic, social, etc. – for all involved before capturing their fair share. If emotions, identity, power and culture issues are at stake, they can acknowledge them and address them, as well as coalitions and complexity. As part of the module, participants will embark on a common reflection on how to act as more responsible negotiators.
Contact Person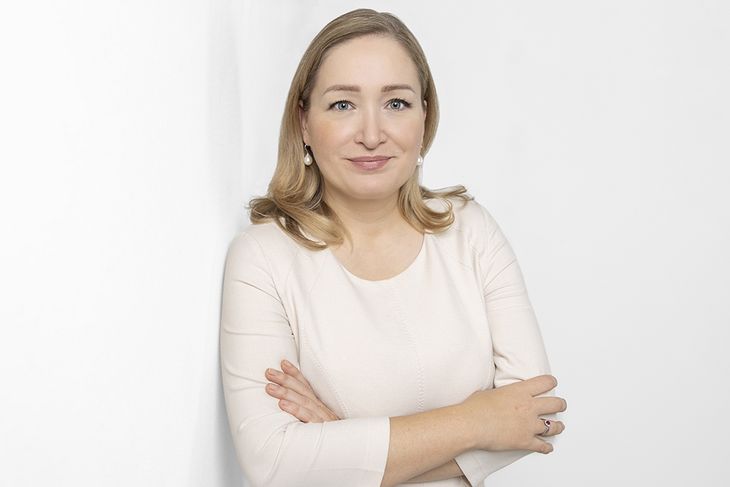 Photo: Atelier Hinterhaus
Antje Siebler
Admissions Manager Mannheim Part-Time MBA