A Sound Basis for Your Success
The Mannheim Full-Time MBA is a one-year, full-time program. It is an overarching, professional program that focuses on all aspects of general management, from strategy and marketing to finance and corporate social responsibility, enabling you to speak the language of accountants, HR, operations, etc.
The curriculum builds on a comprehensive range of relevant business and management theories that are firmly linked to the practical world of management, and includes a mix of case studies and inductive and deductive learning. In the course of your MBA journey, you will become a management generalist and thus be able to advance your career according to your academic, professional and personal experience, regardless of your background, be it business, engineering, IT, etc.
Sample Schedule of a Typical Week in Our MBA
Pivotal Elements of Your MBA Experience
Business Master Project
The Business Master Project gives you the unique opportunity to develop a solution for a complex business issue in your Multi-Competence Team, a diverse team of your classmates, by applying all your experience and newly gained knowledge and methodologies. You can either slip into the role of consultants and work on a business challenge being faced by a sponsoring company or develop a business plan for a completely new entrepreneurial idea. In the past, the projects involved topics such as business development and innovation, business strategy, market intelligence and change management, and industries such as consulting, consumer products, financial services and banking, technology and telecommunications, energy and utilities, automotive, and pharmaceuticals and diagnostics.
Sustainability in Action
The Social Class Project is an integral part of the Mannheim MBA curriculum. You will develop, plan, organize and execute your project over the first three terms of the program, working together with your class toward a common goal. Irrespective of the nature of the project, which may be humanitarian, social, educational or ecological, you will need to directly apply your management skills. Previous classes have planted trees to combat climate change, worked with socially disadvantaged children and developed ways to reduce food waste. One class even wrote and designed a children's book to raise children's awareness of diversity and social cohesion.
Study Trip
The program includes a study trip to a business school located at an international business hub where you will attend a mandatory course. You will be exposed to the corporate world and the cultural richness of the respective area through guest speakers and company visits, as well as cultural activities and social events.
Flexibility: Optional Fifth Term
Participants of the Mannheim Full-Time MBA have the option to complete the program in 12 months or prolong their MBA experience by three months. During this period, they can also lay the foundation for their own company, take courses at one of our renowned partner institutions abroad, complete an internship or improve their language skills.
Program Overview
Courses
Quality, substance, an international perspective and a practical orientation are integral elements of all Mannheim MBA courses. The core courses cover all important management disciplines, whereas the electives give you the opportunity to deepen your knowledge in areas of particular interest to you. Sustainability is at the heart of our curriculum, making up 20% of the course content in any discipline in the form of lectures, readings, case studies and class discussions.
Core Courses
Qualitative and Quantitative Research Methods

Qualitative and Quantitative Research Methods is designed to introduce participants to the key concepts and methods of empirical business research. Companies and managers can rely on various sources of "small" and "big" data, and methods to obtain a better empirical basis for their decision-making or even for the automation of key business processes. Participants will acquire a profound knowledge of how to evaluate the overall quality of empirical studies conducted by internal or external experts (e.g., market research companies, business intelligence departments, etc.). Participants will also critically discuss these issues in the light of "big" data. They will learn how to design an empirical study that best addresses a particular research problem. This course will discuss key qualitative and quantitative methods that can be used to analyze market, company or customer data from multiple sources, as well as the strengths and weaknesses of these methods and sources of data. Participants will apply this knowledge and address specific business research problems on their own.

Fundamentals of Financial Accounting

Knowledge of financial accounting is essential in understanding a company's communication with its stakeholders (e.g., capital market investors, private lenders, regulators, etc.). However, presenting a company's accounting information is often complex and understanding it requires some basic skills. The focus of the course is on these fundamental accounting concepts and principles, particularly how managers have to report the company's most important economic transactions in financial statements. It will also address managerial flexibility in applying these accounting rules and ethical issues that may arise as a result of this flexibility.

Marketing Fundamentals

Marketing Fundamentals is designed to introduce participants to the key concepts, tools and practices of contemporary marketing. Effective implementation of marketing concepts requires knowledge of key relationships between internal (company) and external (competitors and customers) environments, and how they are impacted by marketing management. This course will specifically address issues pertaining to marketing strategy, innovation management, branding, pricing, sales management, CRM and communication decisions.

Business Ethics and Corporate Social Responsibility

This course provides participants with an overview of the concepts and theories related to corporate social responsibility (CSR) and managerial discretion at an individual level. Competing positions will be juxtaposed and discussed in an interactive course format. Participants will form groups to work on real-world managerial problems pertaining to CSR and subsequently present their findings.

Fundamentals of Corporate Finance

The purpose of this course is to provide participants with an introduction to the major financial decisions companies are faced with and the methods and tools they use to solve these problems. The topics covered include capital budgeting, financial statement analysis, valuation of securities, working capital management as well as financing and capital structure decisions.

Fundamentals of Strategic Management

How companies manage to gain a competitive advantage and thus superior financial performance relative to the industry is the issue at the heart of strategic management research. The course discusses the various building blocks that may help a company generate a competitive advantage, such as the company's competitive positioning, resource and capability base, etc. The course also familiarizes you with various tools, concepts and analytical frameworks that are meant to enhance your ability to define and analyze strategic problems and identify sources of competitive advantage from both an industry and a company perspective.

Macroeconomics

The main objective of this course is to acquaint students with the challenges of economic globalization. Applying basic economic theories, it will demonstrate that, on average, an increase in international economic integration will lead to an overall increase in economic welfare, although not everyone stands to gain from this. The analysis will also show that with a country's increased openness, its national economic policies become less efficient. Consequently, international economic policy coordination is the appropriate answer to economic globalization.

Operations Management

Operations management develops management, analytics and engineering approaches for the effective planning of resources and activities from the strategic level down to the control level. It focuses on systematic capacity planning and operations planning of supply chain activities and production processes in manufacturing and service systems to match supply and demand.

Organizational Behavior and Change Management

Organizational Behavior and Change Management is designed to familiarize MBA participants with the behavioral aspects of business administration. Issues related to behavior in organizations will be addressed to help MBA participants reflect upon their own work experiences and analyze them using applied psychological and sociological frameworks. The course will first focus on individual processes in organizations, particularly on personality, motivation and achievement orientation. It will then proceed to group dynamics and team performance, and finally end with an examination of organizational issues, focusing on organizational culture. Leadership issues including how to lead a team and how to lead in a larger unit such as a department. Common leadership mistakes that should be avoided will be also highlighted. The last part of this course will focus on change management, discussing a step-by-step process for introducing change, communicating change and finally, dealing with resistance to change.

Managerial Accounting

An organization's long-term competitive success is critically dependent on the availability and efficient use of information about its products, services, processes, organizational units, suppliers and customers. Managerial accounting includes the concepts, models and systems that provide the information and use the gained insights for internal control. The course will familiarize participants with the terminology and basic concepts of managerial accounting, touching on topics ranging from development and use of cost information for decision-making, all the way to performance measurement and financial planning. The design and use of internal reporting systems varies substantially across different companies and industries. To shed light on the various practices, the course integrates a number of real-world cases accompanied by interviews with managers. Applications include both the manufacturing and the service sectors.
Elective Courses
Choose from a number of elective courses that will complement your skill set. Current courses include the following.
Data Science for Business

In this course, participants will acquire key data literacy competences and learn innovative methods for data-driven decision-making, and develop quantitative, analytical and statistical skills to derive insights from data in order to answer and solve business problems. The overall objective of this course is for participants to gain the ability to transform data into a powerful and predictive strategic asset, and to monetize companies' data.

International Marketing

This course is designed to develop participants' skills in creating, implementing and evaluating marketing strategies and programs in an international context. The basis of a successful international marketing program is a sound understanding of the principles of marketing. This course will build on this understanding and seek to broaden the participant's skill set by emphasizing its application in an international environment. It focuses on the role of emerging markets in shaping the global competitive landscape.

Systematic Creativity in Business

This course is designed to teach students a number of systematic creative problem-solving methods that complement other managerial tools acquired in undergraduate and graduate programs. These methodologies come into play when a decision has been made to search for a creative solution. Participants learn how to solve problems, identify opportunities and come up with those elusive ideas that could generate value for organizations with just a small investment. The course will focus on new product ideation and creative marketing actions, and also touch upon communication and dilemma resolution.

Responsible Business Negotiation

We all negotiate on a daily basis. But what about doing it responsibly? Faced with projects, contracts, conflicts or crises, and coping with the various dilemmas of how to deal with people, problems and processes, how can negotiators nudge their reflections and actions in the right direction? How can they optimize the outcome for themselves and others while upholding strong values and keeping the long-term interests of the community in mind? This course presents concepts, observations and suggestions to improve analytical and operational negotiation skills, and also addresses the essentials of negotiation, namely how to do the first things first and make the right moves at the right time in order to reach the right decisions and achieve successful implementation.

Global Corporate Strategy

Global strategy is about formulating a link between a company's vision, mission, objectives and actions, and implementing the actions to gain a competitive advantage over its competitors. When this happens between HQ and the subsidiaries of global companies, it becomes a complex exercise for corporates. Thus, the corporation needs to assess the global and domestic environments in which it operates, take the industry dynamics into consideration, find the resources it needs and develop its competences. Some of these competences can then be converted into winning capabilities that will not only focus on customer needs but also evaluate competition and make choices. Any choice involves risk, especially in constantly changing national and international environments.

To mitigate the risks associated with global business, the discussion about global strategy includes any problem or opportunity that arises in the areas of finance, production, marketing, information technology and human resource management. The course draws on the external and internal environment, the company's macro- and microeconomics, and the exogenous and endogenous variables that are the drivers of the strategy-making process. Consequently, this course is both interdisciplinary and integrative.

New Perspectives in Entrepreneurship

Both the creation and the development of new companies are crucial economic issues that involve multiple challenges for entrepreneurs. The survival rate of new companies after five years remains relatively low, even though it varies according to sector. A reason for this could be the impact of digital technology on accelerating transformation by radically lowering barriers to entry in many industries, by providing new tools for managing knowledge creation and sharing, and by enabling new forms of continuous learning. It is therefore necessary to gain a better understanding of the characteristics of entrepreneurship that delivers economic, social and environmental benefits alongside with valuable products and services. This course aims to make participants aware of the entrepreneurial mindset and the flexible methods and tools that are transforming the way work is done in organizations and thus impacting management practices.

Mergers and Acquisitions

For decades, mergers and acquisitions have consistently been the primary vehicle for reshaping companies' business portfolios. However, both the rationale and the economic outcomes of mergers and acquisitions have remained a source of controversy in academia and business practice. The purpose of this course is to unpack which of the "received wisdom" on mergers and acquisitions really holds up to rigorous scrutiny and which does not. To serve this purpose, the key determinants of acquisitions and the deal-making process will be systematically reviewed and the economic outcomes of acquisitions coupled with the key contingencies influencing acquisition outcomes discussed. Moreover, some of the key tools for analyzing and completing acquisitions will be discussed and applied.

Supply Chain Management

Supply chain management (SCM) is responsible for designing and operating globally dispersed operations with highly interrelated processes in procurement, manufacturing and logistics. SCM has a substantial impact on companies' profitability in terms of costs and revenues, and is crucial in securing companies' long-term sustainability. Managerial decisions in SCM concern a company's global footprint in procurement, manufacturing and distribution, the implementation of appropriate organizational structures and processes, and the use of information systems and technology.

The course is structured around these important managerial tasks. It will not only introduce participants to state-of-the-art concepts and technologies for implementing highly effective global supply chains, but will also provide insights into how recent technological developments (e.g. in SCM software and machine learning) may shape the future of SCM. It will focus mainly on three interrelated topics: global supply chain design and strategy, the impact of new technologies and tools, and the (re)design of the supply chain organization.

Capital Markets and Investment Strategies

This course gives participants an overview of the most important aspects of modern financial markets, a good understanding of how they work and insight into the basics of investing. It will cover issues including the risk–return tradeoff, diversification, optimal portfolio strategies and behavioral biases many investors are subject to, and review classical and, time permitting, some of the most recent investment approaches. Part of it will also be devoted to sustainable investing. The course will mainly focus on stock market investing, but will also touch upon other types of investment. It will provide practical hands-on experience based on case studies and real-world applications, and enable students to make competent and successful investments on stock markets.

Global Digital Technology Management

The objective of this course is to provide MBA students with a substantial overview of key topics in global digital technology management (GTDM) with a focus more on strategic and tactical issues than on operational and technological ones. Subsequently, participants should be able to initiate and lead strategic digital initiatives, evaluate the role of technology in digital transformation, understand the relevance and responsibilities of the Chief Digital Officer and the Chief Information Officer, and incorporate external sources of digital technology. They should also be able to independently prepare, analyze and decide on digital initiatives in all these areas.

Applied Corporate Finance

This course is designed to provide students with an opportunity to apply and extend the concepts and tools they have learned in other courses, e.g. Fundamentals of Financial Accounting, Corporate Finance, etc. It will focus on the creation of shareholder value and cover topics including financial analysis, company valuation, the cost of capital, mergers and acquisitions, leveraged buyouts, capital structure decisions and initial equity offerings.

AI and Machine Learning Fundamentals

The rise of artificial intelligence (AI) and machine learning is disrupting how companies do business. This introductory course will provide the essentials of a broad spectrum of machine learning methods and insights into diverse real-world applications as well as ethical considerations of AI applications. In addition, it will cover recent trends in AI leveraging unstructured data such as images, text, voice and video.
Quick Links
Contact Person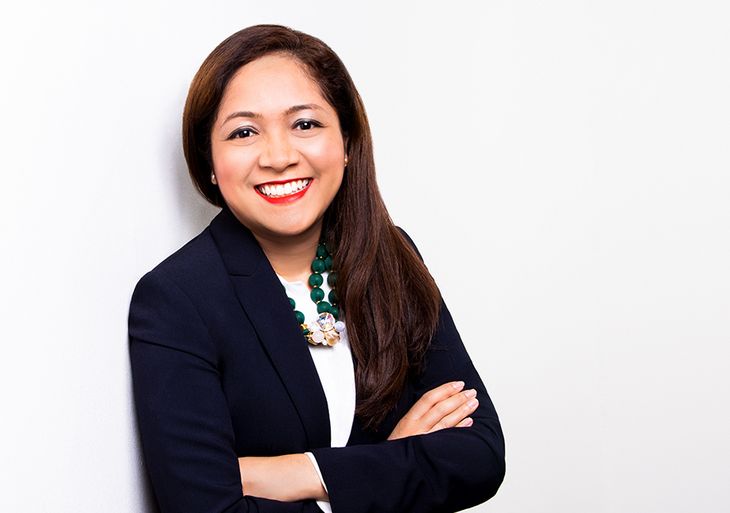 Photo: klassisch-modern
Sharifah Sofia Syed Nasir
Admissions Manager Mannheim Full-Time MBA